Preferred Corporate Housing's managers have earned the relocation industry designation of Certified Relocation Professional (CRP) which is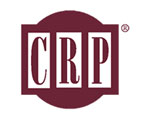 awarded to those individuals who have mastered extensive knowledge on the principles and practices of relocation by the Worldwide Employee Relocation Council (ERC).

The Worldwide Employee Relocation Council (ERC) is the worldwide trade association dedicated to the corporate relocation industry. A major purpose of the CRP program is the achievement of a common and universal understanding of the entire employee relocation field and recognition of those professionals who demonstrate mastery.
As a member in good standing of the ERC, Preferred Corproate Housing actively supports and promotes ERC members and participates in annual ERC conferences.